Subject Leader
Mr T. Bishop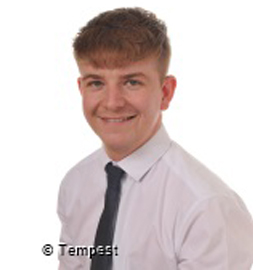 Hi, I'm Mr Bishop and I am the subject leader for Computing at Shobnall Primary & Nursery School.  I enjoy computing as it equips pupils to use computational thinking and creativity to understand and change the world. Computing has deep links with mathematics, science, and design and technology, and provides insights into both natural and artificial systems.
The core of computing is computer science, in which pupils are taught the principles of information and computation, how digital systems work, and how to put this knowledge to use through programming. Building on this knowledge and understanding, pupils are equipped to use information technology to create programs, systems and a range of content.
Computing also ensures that pupils become digitally literate – able to use, and express themselves and develop their ideas through, information and communication technology – at a level suitable for the future workplace and as active participants in a digital world.
We strive to ensure that our Computing curriculum allows children to reach their full potential.  To achieve this shared goal, I continually aim to develop my own practice and stimulate the children's interest in technology and online safety.
Vision
At Shobnall Primary & Nursery School, our vision is to enable children to have the ability to connect with others safely and respectfully, understanding the need to act within the law and with moral and ethical integrity.
Aims and Goals
Learning is a change to long-term memory. Our aims and goals are to ensure that our students experience a wide breadth of study and have, by the end of each key stage, long-term memory of an ambitious body of procedural and semantic knowledge:
Coding – We believe our pupils should have competence in coding for a variety of practical and inventive purposes, including the application of ideas within other subjects.  

Connect – We believe our children should have an understanding of the connected nature of devices and the ability to communicate ideas well by using applications and devices throughout the curriculum. 

Collect – We aim for our pupils to have the ability to collect, organise and manipulate data effectively.
Curriculum
Our intention is to provide a creative, inclusive, safe and challenging computing curriculum that is inspired by the fundamental principles and concepts of computer science.
EYFS
As part of the EYFS Reforms (September 2021), 'Technology' was removed from the 'Understanding the World' area of learning within the EYFS Framework. Consequently, 'Technology' was also removed as an Early Learning Goal. Despite this, technology and computing continue to be fundamental to 21st Century living, learning and working. We believe it remains important to ensure that children within EYFS are given the necessary skills and knowledge within technology and computing to access the KS1 curriculum in year 1.

To achieve this, in EYFS we ensure that the children are able to follow and give simple instructions to operate programmable toys and computer software, identify mistakes in simple instructions, use equipment that simulates control devices such as push–button toys, explore outcomes when individual buttons are pressed on programmable toys, understand that ICT can be used to communicate ideas in different ways, and use a variety of input devices including keyboard, camera, voice recorders, touch screens and notice the effect.
KS1
The Primary National Curriculum for Computing aims to ensure that all pupils:
understand what algorithms are; how they are implemented as programs on digital devices; and that programs execute by following precise and unambiguous instructions

create and debug simple programs

use logical reasoning to predict the behaviour of simple programs

use technology purposefully to create, organise, store, manipulate and retrieve digital content

recognise common uses of information technology beyond school

use technology safely and respectfully, keeping personal information private; identify where to go for help and support when they have concerns about content or contact on the internet or other online technologies.
KS2
The Primary National Curriculum for Computing aims to ensure that all pupils:
design, write and debug programs that accomplish specific goals, including controlling or simulating physical systems; solve problems by decomposing them into smaller parts

use sequence, selection, and repetition in programs; work with variables and various forms of input and output

use logical reasoning to explain how some simple algorithms work and to detect and correct errors in algorithms and programs

understand computer networks including the internet; how they can provide multiple services, such as the world wide web; and the opportunities they offer for communication and collaboration

use search technologies effectively, appreciate how results are selected and ranked, and be discerning in evaluating digital content

select, use and combine a variety of software (including internet services) on a range of digital devices to design and create a range of programs, systems and content that accomplish given goals, including collecting, analysing, evaluating and presenting data and information

use technology safely, respectfully and responsibly; recognise acceptable/unacceptable behaviour; identify a range of ways to report concerns about content and contact.
Assessment
Children demonstrate their ability in Computing in a variety of different ways.  Younger children may, for example, role play with toys whilst older pupils might produce a program based on their investigations of different software.  Teachers will assess children's work by making informal judgements during lessons.  On completion of a piece of work, the teacher assesses the work and uses this information to plan future learning.  Written or verbal feedback is given to the child to help guide his or her progress.  Older children are encouraged to make judgements about how they can improve their own work.  
Cross-Curricular
Fundamentally, everyone's experience of the world is cross curricular, as everything that surrounds us can be seen and understood from multiple perspectives. Our Computing curriculum therefore aims to take advantage of a range of opportunities for children to make links between different subject areas, supporting the use and application of what has already been taught and learned in new and different ways and providing opportunities for deep, meaningful learning.
Visits and Enrichment
At Shobnall Primary & Nursery School we place great emphasis on the importance of educational visits and visitors to enhance the teaching and learning of computing. These visits and visitors, which provide valuable opportunities for learning through first-hand experience, are therefore an integral part of the curriculum and allow our children to make valuable connections between what they have learned in class and their first hand experiences in the real-world.
To enrich our curriculum, we have carefully chosen experiences that allow our children to enjoy hands-on activities linked to computing topics. For example, throughout the school children are visited by our local PCSO who discusses issues around online safety and coding clubs are highly attended by the pupils outside of the school day.
Pupil Voice
In order to create an inspiring curriculum relevant to the children in our care, we feel it is crucial to capture their views.
Documents and Useful Links
Please see below a selection of documents that relate to the intent, implementation, and impact of Computing teaching and learning at Shobnall Primary & Nursery School.  We are currently in the process of designing and developing a brand new curriculum for our pupils, so watch this space! If you require any additional information relating to this subject, then please contact the subject leader, Mr Bishop, via the school office. Click on the links below for useful resources too!