Anti-Bullying Ambassadors
Each class elects a representative to be their Anti-Bullying Ambassador.  They meet regularly to discuss how to further develop our anti-bullying work in school.  The current members are:
Mrs Farrington is our lead teacher for the school's Anti-Bullying work.
ALL TOGETHER GOLD AWARD ACHIEVED…
We are delighted to announce that Shobnall Primary & Nursery School has been awarded the 'All Together Award' with Gold Status  from the Anti-Bullying Alliance! 
In 2020, our school worked on the All Together programme which is a whole school anti-bullying programme for schools in England.  Throughout the programme pupil questionnaires, class strategies and corresponding action plans were developed to support the school's anti-bullying work.  All the evidence and final audit was independently assessed and we learned the fantastic news that we were awarded Gold Status!  This is a great achievement and one that the school is very proud of.  It is a testament to pupils and staff at Shobnall Primary & Nursery School as it recognises both our work to promote anti-bullying and our positive approach to improving the wellbeing of our pupils.  This year we will continue to embed the great work started and aim to introduce further exciting initiatives.
We can all play a part in helping keep children safe from bullying and cyberbullying – whether it's happening at school, at home or online.  Click on the link below for some useful tips about how to keep your child safe.
Anti-Bullying Week
The theme for this year's Anti-Bullying Week was 'Reach Out!' and took place from Monday 14th November to Friday 18th November 2022.  Our school promoted this message in abundance with the children being involved in a range of reflective activities.  We started our week wearing odd socks to celebrate what makes us all different.  We recognise that everyone should be encouraged to truly be themselves and celebrate their uniqueness and individuality. 
Across the school class 'Caring Contracts' were drawn up.  Kind words and actions were a daily occurrence with a reflection on the power and effects of using these words for ourselves and others and role-play was used to explore kindness scenarios, discussing people around us who we could reach out to.
Last year every class created a class charter…take a look at their wonderful commitments to each other…
Please click on the Anti-Bullying Week logo for the Parent Pack 2022.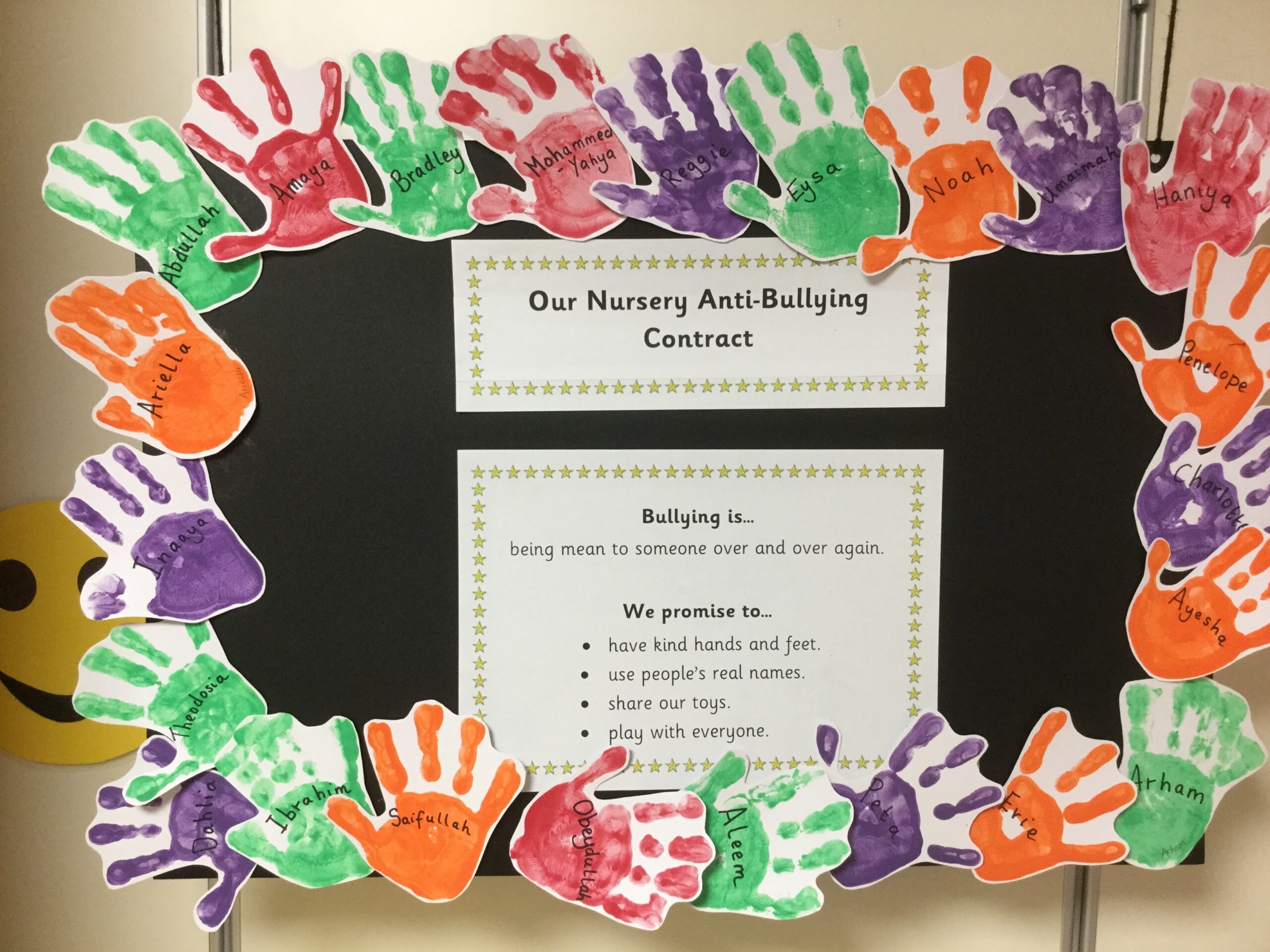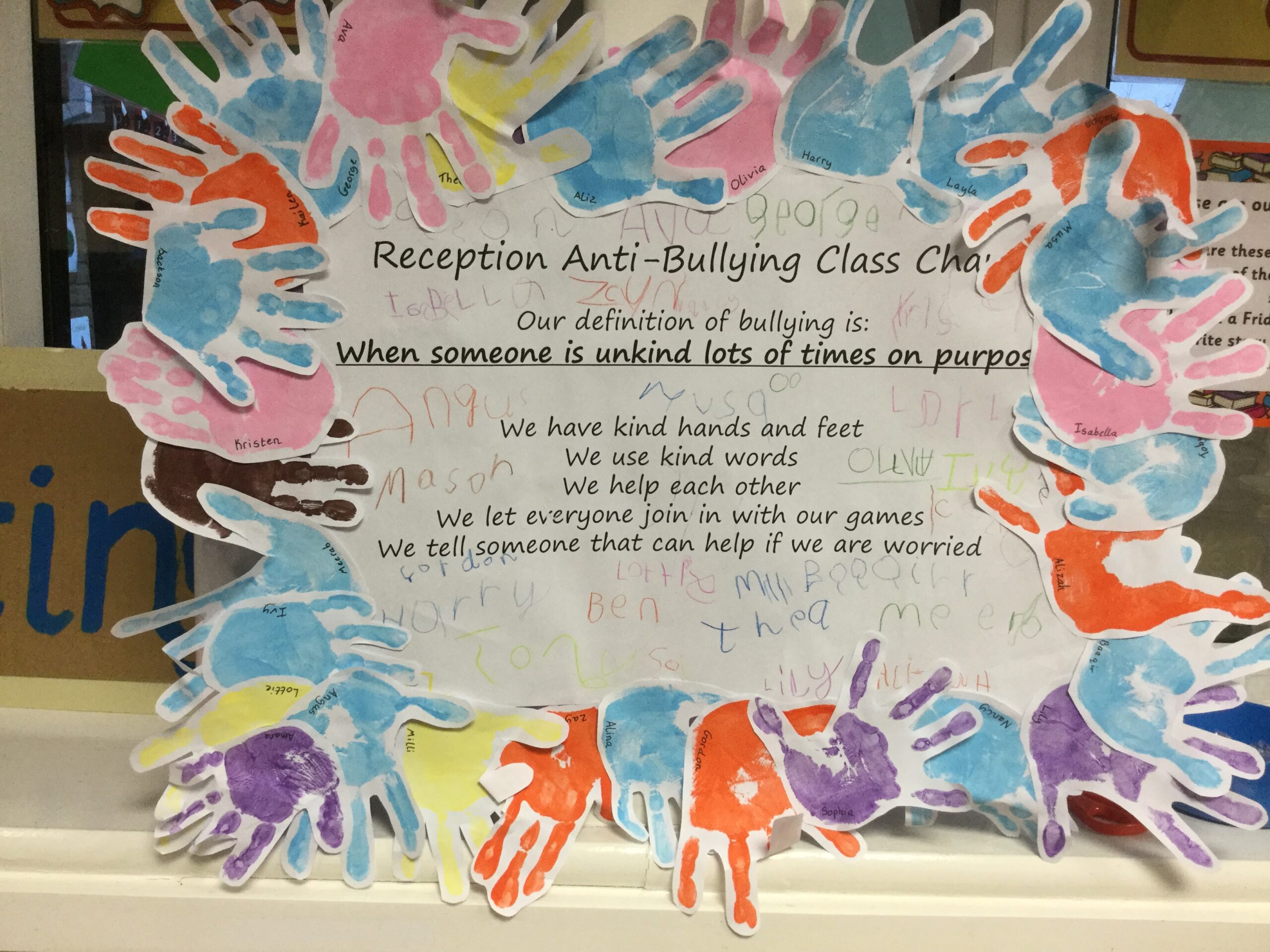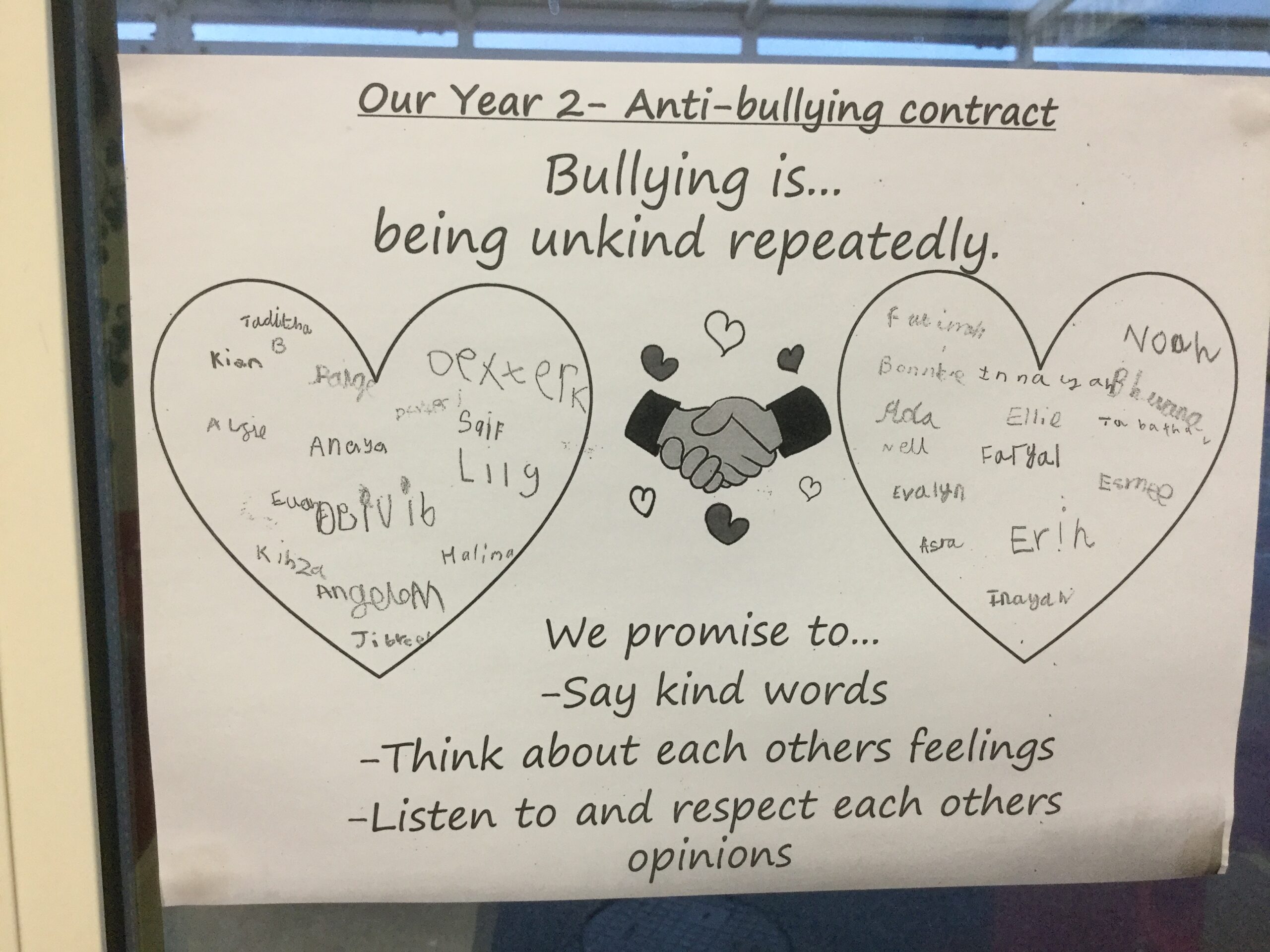 Each class designed their own Peer Defender.  Meet some of our class Peer Defender characters…
Exciting news
For many years we have supported Anti-Bullying Week and Andy Odd Sock with his odd sock themed activities.  With the excellent input and planning from our Anti-Bullying Ambassadors and the hard work from staff and pupils in all classes, in 2020, our school was recognised as making an outstanding contribution.  In recognition of our efforts, we were selected as one of the schools to be part of Andy Odd Sock's new music video!  To say we were excited, was an understatement!  
Minutes from Anti-Bullying Ambassador's Meetings…
Please view the Anti-Bullying Ambassador's Action Plan… 
Please read our pupils' Anti-Bullying leaflet if you have any concerns about bullying in school.