Subject Leader
Mrs V. Knight & Miss H. Brewin-Woodhouse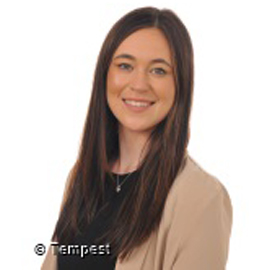 Our names are Mrs Knight and Miss Brewin and we are the leaders for PSHE & RSE at Shobnall Primary & Nursery School. We are passionate about PSHE and its importance to shape our children of today through offering them a curriculum which reflects the challenges of the 21st Century. We understand our responsibility to deliver a high-quality, age-appropriate and evidence-based relationships and health curriculum for all our pupils.
With this in mind, we have carefully chosen a scheme in which to follow called Jigsaw, which follows a yearly plan with carefully sequenced age-appropriate lessons. We have listened carefully to the needs of our community and tailored a curriculum which suits the needs of our pupils. 
To achieve seamless progression in PSHE, we have used the majority of the Jigsaw materials and added in a financial unit which will help the children to manage money in the future which is relevant to life today.
To ensure that learning is meaningful, we also offer a range of CPD opportunities for all staff and have a culture of knowledge sharing across the academy. Through this collective learning, we are proud that our team is always striving to be the best that it can be. 
Vision
At Shobnall Primary & Nursery School, our vision is for our young people to acquire the knowledge, understanding and skills they need to manage their lives, now and in the future. Our pupils will develop the qualities and attributes pupils need to thrive as individuals, family members and members of society.
Aims and Goals
Learning is a change to long-term memory. Our aims and goals are to ensure that our students experience a wide breadth of study and have, by the end of each key stage, long-term memory of an ambitious body of procedural and semantic knowledge.
We ensure our pupils know how to stay safe and lead a healthy lifestyle, physically and mentally, in order to play an active role as citizens in the 21st century world.
Our children have a strong sense of self and identity. They are able to form positive relationships with family, friends, and people in authority and respect value and respect each other's differences.
We believe our pupils should make the most of their abilities and develop the confidence and responsibility to do so.
Curriculum
The new Jigsaw is a whole school programme that is progressive across year groups. All year groups will work on the same puzzle at the same time. Each puzzle consists of 6 pieces (lessons) which work towards an end product. This is the second edition which includes relationship education and financial wellbeing for children.
As part of RSE, pupils will be taught about the nature and importance family life and bringing up children. They also need to understand that there are strong and mutually supportive relationships outside of marriage. We try to ensure that no stigma is placed on children based on their home circumstances. We aim to provide accurate information and to help to develop skills to enable them to understand differences and respect themselves and others. We hope to prevent and remove prejudice. RSE should contribute to promoting the spiritual, moral, cultural, mental and physical development of pupils at school and within society, thus preparing them for the responsibilities and experiences of adult life. We will work towards this aim in partnership with parents/carers.
Assessment
At Shobnall Primary & Nursery School we all agree that the effective assessment of children's learning helps us to ensure that each child makes good or better progress so that 'Together We Achieve Our Best.' This section therefore outlines the various assessment methods and practices that we use to monitor pupil progress and attainment in music at Shobnall Primary & Nursery School, and also ensure that the activities that we plan for our children are suitably matched to their ability and level of development.
Formative Assessment (AfL): Children complete a KWL exercise as a class to ascertain what prior knowledge they already have, and what they would like to learn. This information is used by class teachers to support the planning and teaching within each new puzzle. 
In every lesson, the children are also given feedback to help them achieve their best. This may be in the form of written marking or through discussions with members of staff. What's more, each term the children have the opportunity to partake in a one-to-one conference with their teacher, during which they are able to talk in detail about progress and attainment in all aspects of the curriculum.
Summative Assessment: By the end of each puzzle, all of the children at Shobnall Primary & Nursery School should show an improved understanding of the statutory content that has been taught and learned. 
Cross-Curricular
Science
In Key Stage 1 children are taught to draw and label the human body and explain which parts of the body are linked to which sense. Children are taught to describe the importance of staying healthy, including healthy eating and exercise.
In Key Stage 2 children are taught about reproduction of plants and animals and the life cycles of a mammal, amphibian or bird. The children are also taught to describe the changes as humans develop to old age.
British Values
Children are encouraged from EYFS to treat each other with mutual respect. Children taught about the similarities and differences between themselves and others. This is encourages through the use of the role play areas and language used e.g. firefighters not fireman.  Challenging stereotypes through resources such as, gender and cultural and racial stereotyping through stories.
Financial Education
Financial education will be taught from EYFS to year 6 in the summer term. Teachers will be using the resources from Natwest Money Matters which covers: What does money look like and how to look after my money in EYFS and Key Stage 1 to weekly budgeting and planning meals in Key Stage 2. All children will be offered the opportunity to take part in an enterprise project in the summer term where the children will set up a business in groups. This project will be run outside of school hours.
Visits and Enrichment
At Shobnall Primary & Nursery School we place great emphasis on the importance of educational visits and visitors to enhance the teaching and learning of PSHE. These visits and visitors, which provide valuable opportunities for learning through first-hand experience, are therefore an integral part of the curriculum and allow our children to make valuable connections between what they have learned in class and their first hand experiences in the real-world.
Whole School Enrichment and Clubs: We strive to offer the best possible learning opportunities for our children at Shobnall Primary & Nursery School to enrich our curriculum, we have carefully chosen experiences that allow our children to enjoy hands-on activities linked to their whole-class projects.
Pupil Voice
At Shobnall Primary & Nursery School we believe that the view of every pupil is important to ensure that we provide the best education possible. A selection of views collected last academic year have helped us to improve the PSHE education that we provide.
Documents and Useful Links
Please see below a selection of documents that relate to the intent, implementation, and impact of PSHE teaching and learning at Shobnall Primary & Nursery School. If you require any additional information relating to this subject, then please contact either subject leader, Mrs Knight or Miss Brewin, via the school office. Click on the links below for useful resources too.