We are very proud of our international links here at Shobnall Primary & Nursery School!
The Footprints Family
Kerry Watson, founder of Footprints Orphanage and Footprints Academy, purchased a piece of land in The Shimba Hills, Kenya in January 2008 with a vision to build a home for orphaned and abandoned children who lack even the most basic needs of shelter, food and belonging to a family.
Her dream was to create a home that could give parental care, love, understanding, security and happiness but above all the sense of belonging to family life that every child deserves.
She is also passionate about giving the children an education that will encourage, motivate and lead them to become confident individuals.
In 2007, Kerry Watson spent time as a volunteer in the rural village of Majimboni in the Shimba Hills of Kenya. She was immediately humbled by the community's daily struggle to survive and was especially affected by the plight of children who had been orphaned or neglected.  In April 2010, Footprints Orphanage opened its doors to welcome their first five children, giving them a childhood they could only have dreamed of. Since then the Footprints family has grown to 20 children, 
In 2012, thanks to donations from the UK, they were able to build some classrooms and employ three teachers. 'Footprints Academy' was established, giving both the children at Footprints Orphanage and from the surrounding community a quality education they wouldn't otherwise get.
Footprints Academy recognises that education is the key to escaping the poverty circle, and provides better resources and smaller class sizes than the local government-run school, where children are often taught in classes of 70+ children. Footprints Academy provides the children with the skills they need to build successful futures for themselves and their families.
Since Kerry's first visit in 2016, Shobnall Primary & Nursery School has kindly agreed that Footprints will be a focus for some of their fundraising activities and that the children at Footprints Academy will establish links with the children at Shobnall Primary & Nursery School through letters and updates from both countries.
Click here
to visit The Footprints Family website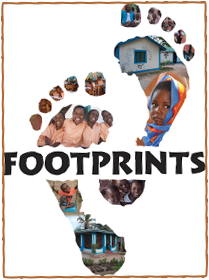 Château de Chantereine
The school organises a bi-annual trip to Normandy for our Year 5 and 6 children to support our curriculum vision. Set in the heart of the picturesque town of Criel-sur-Mer, an old fishing village in Upper Normandy, the charming 17th century Château de Chantereine stands majestically in four acres of beautiful private grounds. The Château is ideally situated at the border of the Normandy and Picardy regions. The ancient region of Picardy is home to historic monuments and sites, including the Battlefields of the Somme, while Normandy has a distinctive character of its own, with beautiful chalky cliffs, busy seaside resorts and traditional fishing ports.
When the children are not out exploring the sites and culture of France, they are able to unwind at the Château and bond as a team with a selection of adventure activities on offer. 
To find out more about this fantastic trip, please view the presentation for parents below.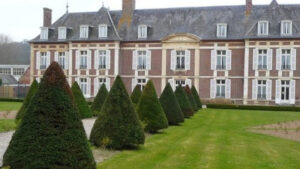 Connecting Classrooms
In 2019, we linked with other primary and secondary schools in the JTMAT to bid for a Connecting Classrooms grant for a reciprocal visit to Uganda. In February 2020 we discovered we had been awarded the grant so are busy planning our project with our Ugandan counterparts despite the current pandemic. We will travel to Uganda once it is safe to do so. We will keep you updated when we receive further information. 
Click here

to find out more about Connecting Classrooms